JSplas specializes in the production of PC extrusion tubes for various specifications.
We tailor any of products to your company's specific needs, we welcome you to contact us with special requirement.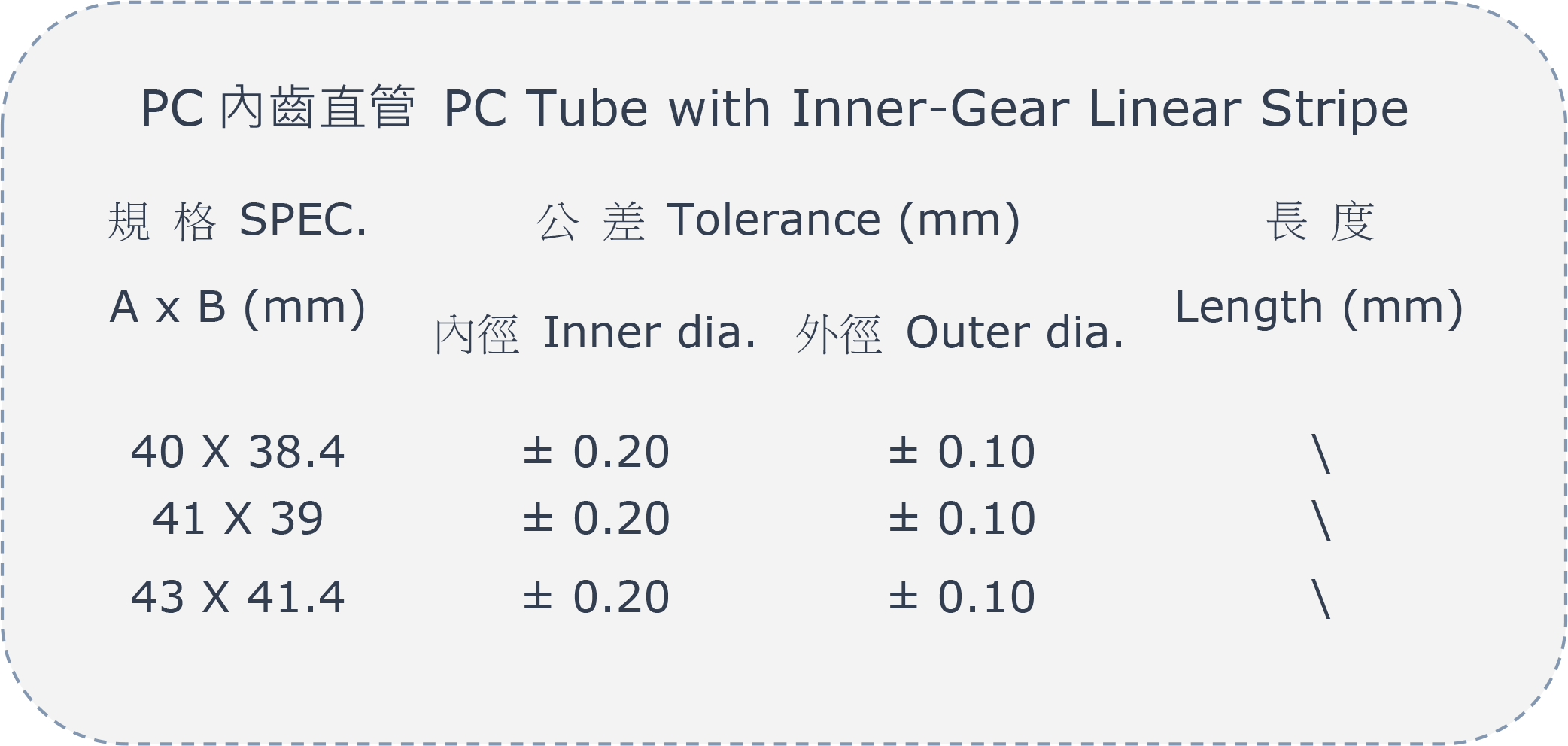 ※
The above dimensions are standard specifications.
※
The information above is subject to change without notice.
※
Other dimensions and tolerances on request.