Plastic Customized Extrusion Profiles
Overview
Plastic Customized Extrusion Profiles offers manufacturing of co-, triple- and multi- extrusion. Overall services in design of mold, mold-opening, extrusion, and processing are provided. Our profiles cover a broad range of types, from PMMA /PC lampshade, acrylic fittings to extruded lens.
JSplas offer our customers the best choice with superior extrusion plastic profile products. We welcome you to contact us with special requirement.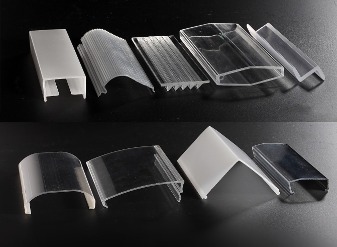 Discover the Finest Plastic Extrusion Profiles Manufacturer. Enhance your product's performance with precision-engineered plastic extrusion profiles. At JSplas, we pride ourselves on delivering superior quality and customized solutions. From standard profiles to intricate designs, we offer a wide range of options to meet your unique requirements. With a focus on durability, reliability, and cost-effectiveness, our extrusion profiles are trusted by industry leaders worldwide.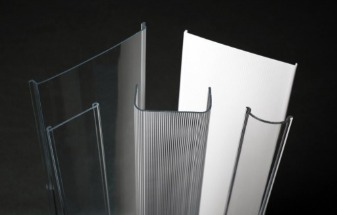 Features
1. Profiles can be manufactured in co- , triple- and multi- extrusion.
2. Available in transparent, opal and satin surface texture.
3. We can optimise the light transmittance and diffusion rate on request
4. We are able to offer profiles featuring multi- extrusion, optical grade, impact-resistance, flexible acrylic and light diffusion.
5. Application: They can be used for a wide variety of applications such as lighting, building and retailer.