JSplas can offer acrylic round tubing, outer diameter ranging from 5mm to 200mm, thickness from 1mm to 5mm.

We can offer a variety of acrylic tubes featuring transparent, high impact, heat resistance and optical grade. In addition to the products from our standard range, we welcome you to contact us with special requirements.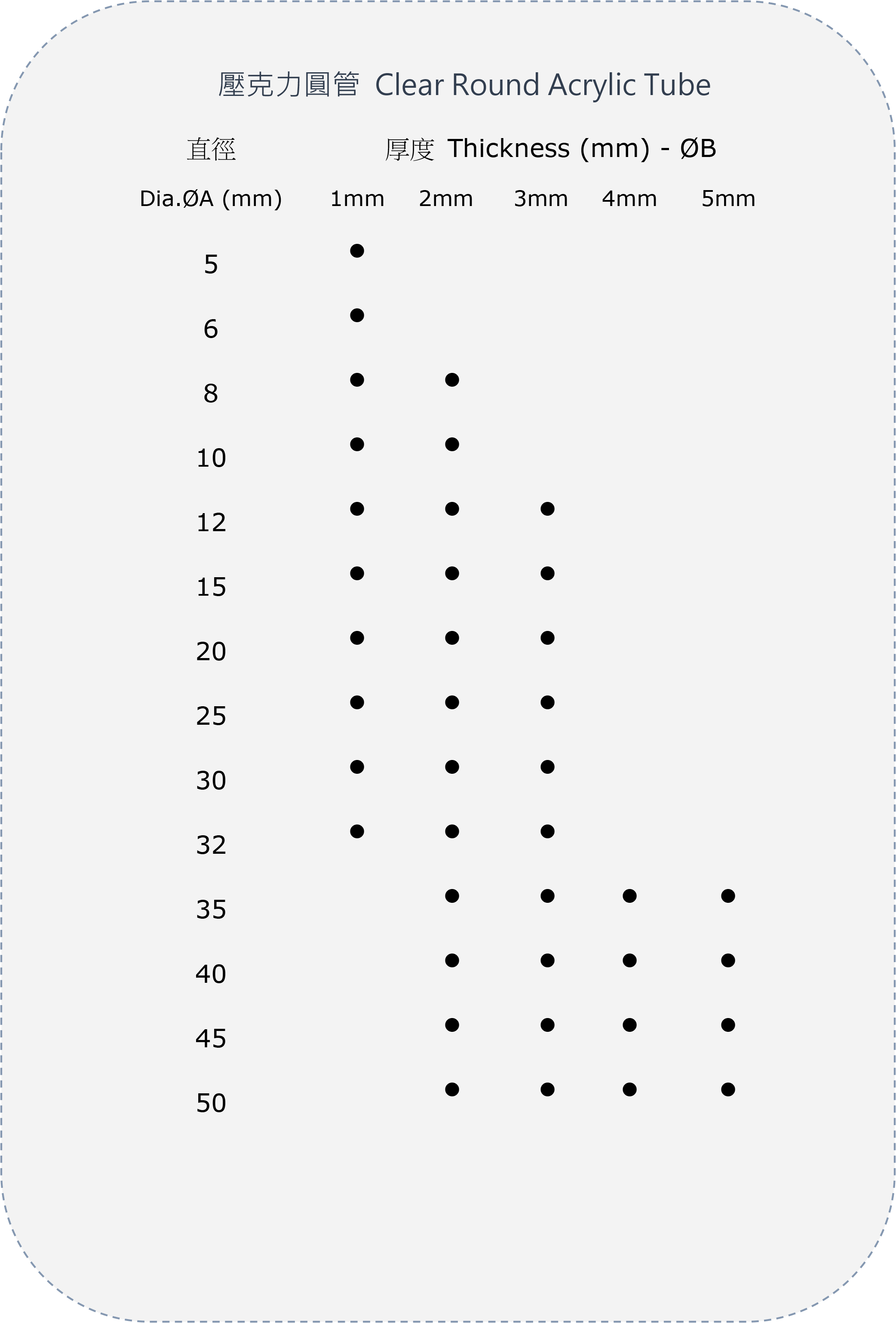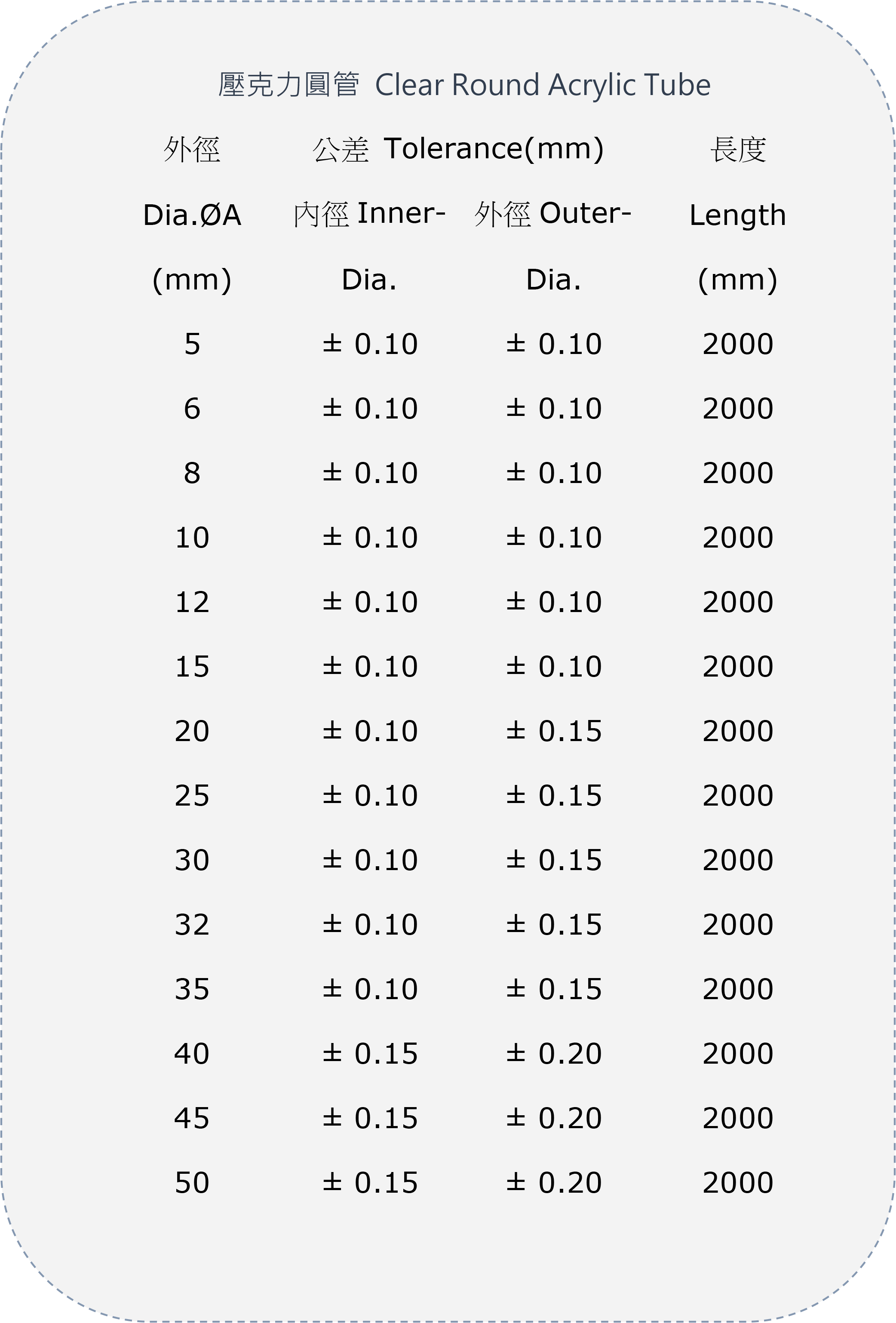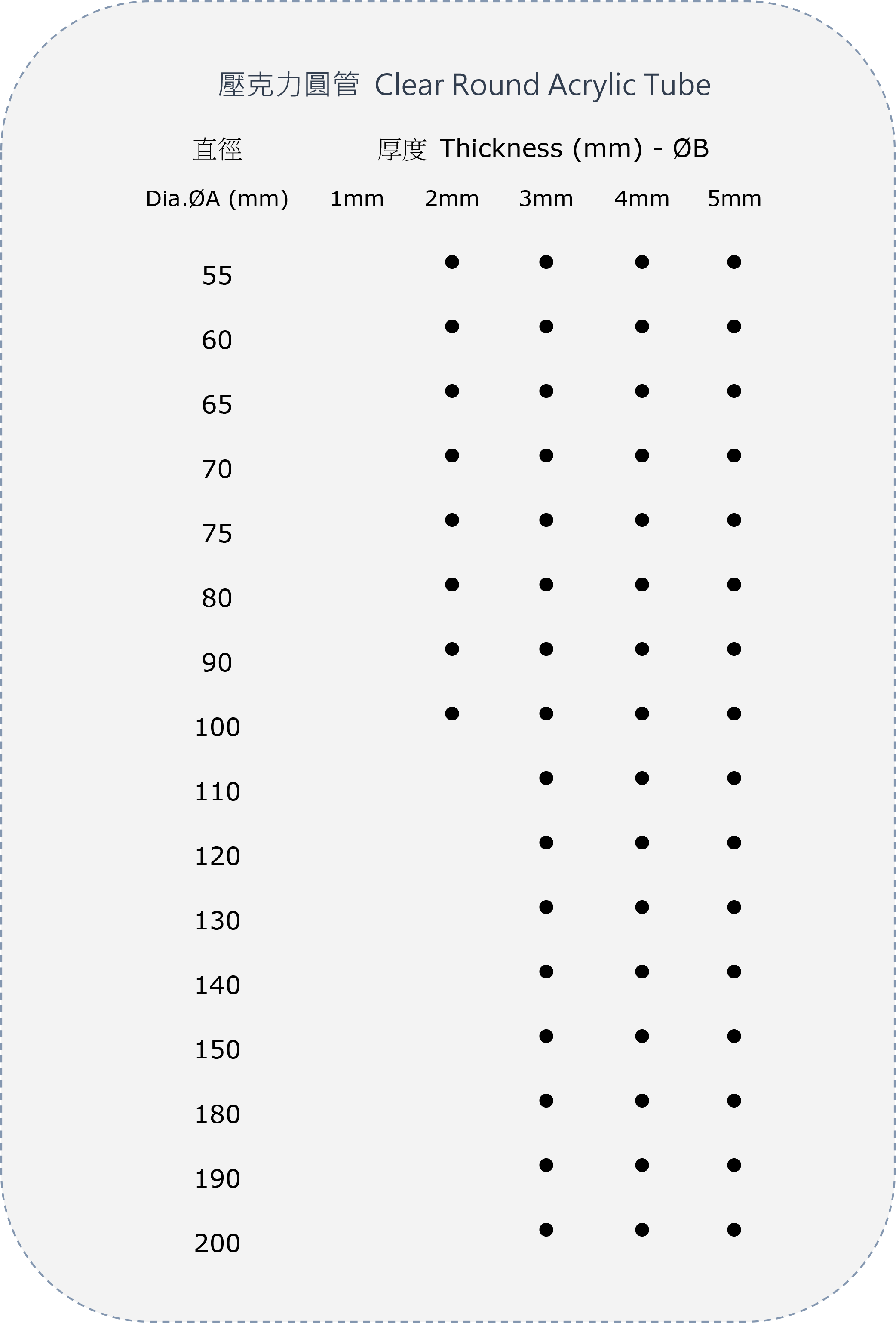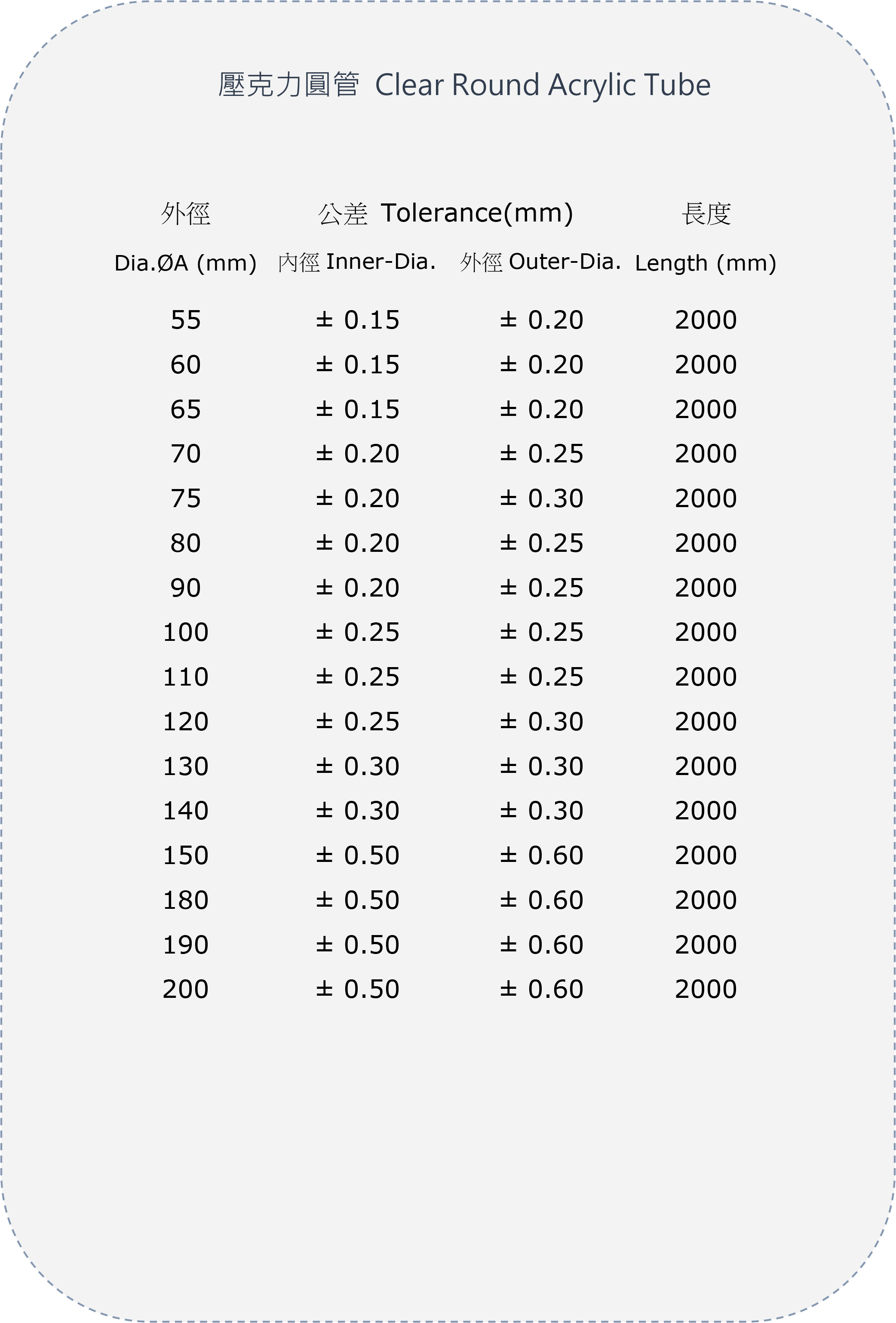 ※
The information above is subject to change without notice. Other dimensions and tolerances on request.
※